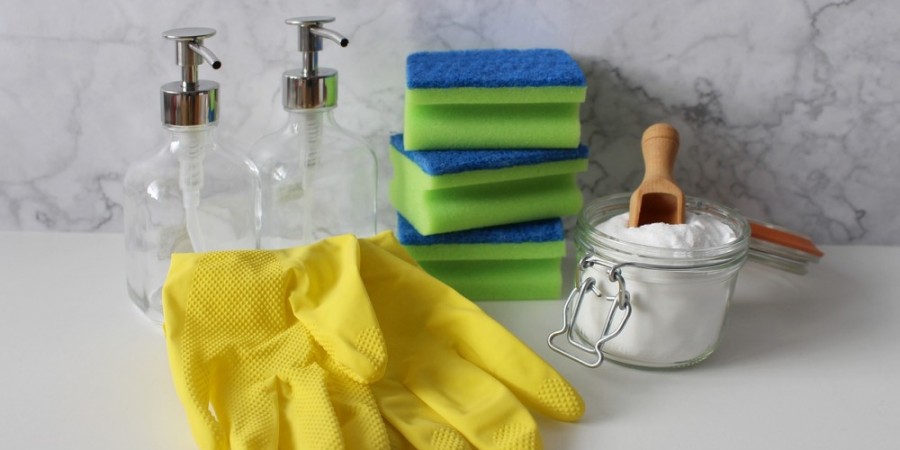 04/23/2020
Read 1117 times
-
2.73
/ 5 Based on

72

Votes
-
12 min
Cleaning Tools Overview
The proper cleaning tools can help keep your establishment and equipment operating efficiently. Grease, dirt, and grime can build up on equipment and make it run poorly or not at all. It is also just as important to maintain a clean restaurant to keep your staff and customers healthy. We carry a variety of brushes, chemicals, and buckets for your cleaning task. Restaurant Equipment World carries a wide selection of cleaning tools, to fit any need. See the list below for a more in-depth review:

1. Scrub Sour Pads: Cleaning pads are a necessity in any foodservice business. They have many uses from helping you wash dishes, disinfecting tables, and breaking apart heavy built-up food. Choose pads made from different materials to help you accomplish different jobs. Scouring pads are designed for tough jobs like scrubbing grease off a range or dried up food from plates. Scrub scouring pads can help you keep both your foodservice establishment and cooking supplies clean. Some even feature an abrasive surface on one side and a sponge-like material on the other. This versatility will help you break up food and retain water. They even can be used outside the kitchen to clean bathrooms, dining areas, and waiting areas. We offer scrub scour pads in a variety of colors so you will be able to color-coordinate scour pads to cleaners to help prevent cross-contamination.

2. Spray Bottles and Trigger: Spray bottles are perfect for cleaning dining rooms, kitchens, and bathrooms. Your janitorial staff should have all of these items ready for your cleaning needs. Simply put the cleaning solvent into the bottle and screw on the top and you are ready to get cleaning. They are great for being placed in a janitorial cart or even clipped on the belt and worn by the user. Many of our sprayers offer multiple spray settings in either a stream or mist. This will help you get the cleaning method you prefer. Stock up on spray bottles to have them for different uses. You can even label them, this will help reduce confusion for the user.

3. Scrub Pad Holder: Scrub pad holders securely grip compatible pads for a better grasp while scrubbing. Our holders can be attached to handles to help you get hard to reach areas. Scrub pad holders are great because they give you more leverage as you scrub work surfaces. They are painless to clean and are available in different styles. They make it easy to swap out pads and you can even attach pads with different types of texture for different cleaning applications. This tool is useful for cleaning tile, windows, or floors. They are great for either front of house or back of house operations.

4. Cleaning Brushes: You will find many types of brushes in this category from floor brushes to ones designed to clean specific pieces of equipment. Cleaning brushes come in a variety of styles. However, they all serve the same purpose, to clean. Cleaning brushes help keep your equipment operating efficiently by preventing a build-up of grease, dirt, and grime. When your equipment becomes over-saturated, it may not operate well or even shut down completely. Oven brushes are designed to help keep the surface free of grease and buildup. This will help ensure food cooked in the oven will not pick up any leftover grease or flavor. These brushes even work well on a flat top grill.

Fryer brushes are a necessity for any establishment with a fryer. One of the most important things that control the outcome of how your food tastes and quality depends upon how clean is your fryer. We offer many commercial fryer cleaning brushes that can be used to help you clean those hard to reach areas. You can even use our fryer brushes while it is still hot, which will save time compared to waiting for it to cool down. Many of our fryer brushes are available in different sizes to help you find what fits best for you.

Floor brushes can help you complete your janitorial task. They are excellent for everything from restroom floors to scrubbing down the kitchen walls. Choose between floor bushes with handles or ones that can be threaded onto a broomstick to help get those hard to reach areas. These will help you keep your floors clean and free of build-up. Their thick bristles can break up food and grime that is stuck to your floor.

5. Chemicals: There are a variety of cleaning chemicals in this category but they can mainly be broken down into two groups. Ones designed to clean restaurant equipment and ones designed to clean the restaurant. Chemicals designed to clean the restaurant are chemicals such as restroom chemicals, metal and glass cleaning, and insecticides. These chemicals are crucial to keeping your foodservice establishment in a sanitary condition. They will help fight against bacteria and other germs. Many of these products come ready to use, making it easy for employees to wipe down countertops and equipment.

Cleaning chemicals play an important role in helping you maintain your equipment. They help you free up grease, grime, and calcium deposits that collect on your equipment. We know how important your oven and grill are to your foodservice operations. That is why we offer chemicals to help keep them clean.
It's important to take care of your ice machines too, regular cleaning can help prevent buildup and clogs. One of the best ways to take care of your kitchen equipment is to keep them operating smoothly with lubricants. We offer a wide section of food-safe lubricants that work great on ovens, bottling machines, chains, and slicers. It works well with almost every piece of kitchen equipment that needs to move. Many of our lubricants are NSF listed so you can put trust in knowing they will be safe to use in food prep areas.

6. Cleaning Pails and Buckets: Cleaning pails and buckets are great for carrying cleaning solutions to where you need it. These pails and buckets come in many different styles, capacities, and colors. They are an essential part of your staff's cleaning tool kit. Pails and buckets are perfect for helping you clean tables, booths, counters, floors, and more. We even offer buckets that come with a spray bottle compartment, so your staff can keep all their cleaning supplies with them. With so many capacities to choose from you can find the right one for your staff to carry as they walk through and clean your establishment. We also offer mop buckets with wheels to help make them mobile-friendly. Many of our cleaning pails and buckets have a thick construction, this means they will be durable enough to last many years in your commercial business.

We are here to help. Restaurant Equipment World is family owned and operated. We have experienced representatives available to help you choose the best cleaning tools for your needs and budget.

Contact us...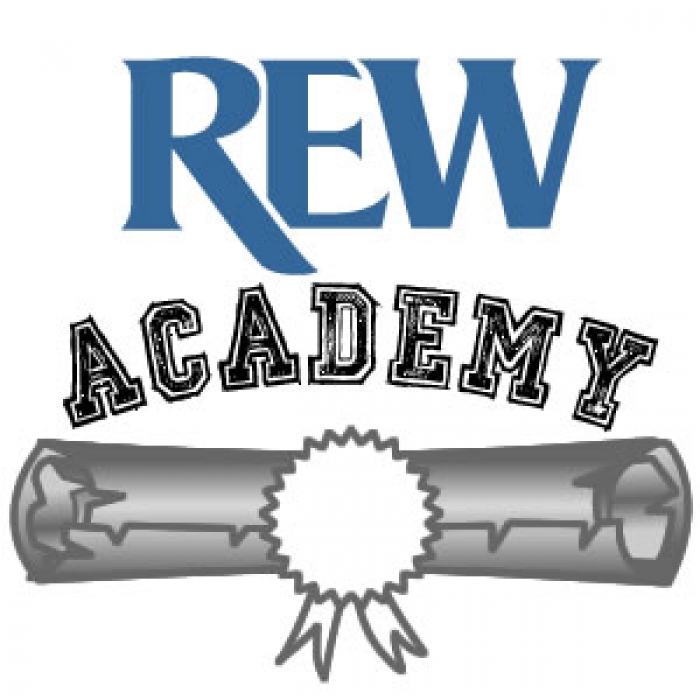 See this Category in our Website
Categories:
Articles
REW Academy
Website Categories

Published by:
Sean Karpowicz
sean.karpowicz@rewonline.com
REWrite Blog