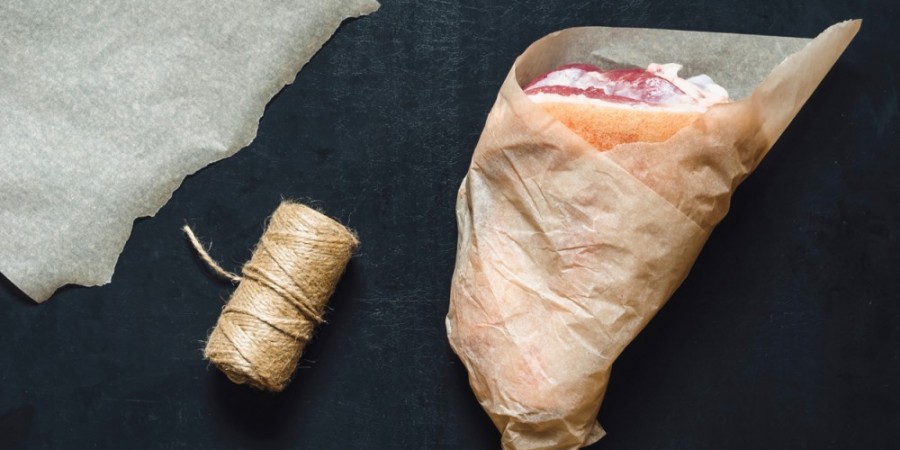 10/12/2020
Read 1581 times
-
2.91
/ 5 Based on

66

Votes
-
21 min
Kitchen Supplies Overview
When developing a new kitchen for business, there are miscellaneous products often left off supplies lists that are needed to help maintain your equipment and ensure a professional degree of cleanliness and organization within the chaos that often occurs. The items in this category are all created to help your kitchen staff be the best they can be! Restaurant Equipment World is here to make sure you don't forget any of these assorted kitchen supplies and ensure success within your restaurant kitchen.

Ticket/Check Holders - Once an order has been taken by a server, they must bring it back to the kitchen to start its preparation by the kitchen staff. Either handwritten or printed via a POS system, the kitchen will then create the meal based on what is written on the ticket. With dozens of orders coming in minutes, the kitchen needs a way to display the tickets and keep track of what order to be sending out meals. We offer a variety of ticket holders based on what works best in your kitchen. Order wheels can hold a large number of tickets and can be spun around so both front of house and back of house workers can see what is written. Another popular option for ticket holders is a simple bar mounted above the cooktops that will hold the top of the paper in a convenient place so the kitchen staff can quickly read what the guest has ordered. After a meal has gone out to the dining room, many restaurants will hold on to tickets in case the guest has a problem with their order. By keeping tickets, managers and servers can double-check what the cooks have prepared and help alleviate any problems that may arise. A typical ticket holder is a small metal tool that features a tall skinny needle attached to a base. Servers can pierce old tickets onto this needle and they will be organized in the order of what meals went out first. REW also sells a variety of check holders used to present restaurant guests with their bill at the end of the evening. A clean plastic book to hold the check and the guest's form of payment will help ensure no tables get mixed up and every customer pays before leaving.

Box Cutters - It is normal for restaurants to receive shipments of food and provisions regularly  which means an overload of cardboard boxes at times. Box cutters are a great tool to keep on hand in the dry and cold storage areas of your kitchen. Box cutters are a device with a small blade that comes out from a protective covering when you push forward the lever, which will allow you to safely and quickly open boxes. Using knives or keys to open boxes may end in injury or inability to fully open a box, so designated box cutters can help avoid these problems. Dreaming of a hot pink box cutter? Shop our assortment of bright colored box cutters so you can make sure they never get misplaced. 

Food Safe Oils- The maintenance and upkeep of heavy-duty equipment such as stoves and ovens is an important element that kitchen staff should never overlook. There are moving parts in many of the devices we use in kitchens every day such as blenders, toasters, and food processors. Food safe oils and lubricants are imperative to restaurant use as it avoids the use of harsh chemicals in a location that is so near food and the surfaces they are cooked on. These food-safe lubricant oils can be used on mechanical bearings, motors, and other parts that may require regular metal lubrication.

Food Brushes - In this category, we offer brushes to be used in a variety of manners on a wide range of products. Basting brushes can be utilized to spread oils, butter, or glazes on foods. The appearance of basting brushes is similar to that of a paintbrush due to the long handle and flat bristles on the end - but is designed specifically to be used on food products. The other brushes we carry are more suited to be used as cleaning brushes within the kitchen. Bottle brushes have a long handle and rounded shaped bristles on the other end to fit perfectly into squeeze bottles and bar glasses. Wire brushes can be used to scrub off greasy materials or hard to clean areas. We also offer specialty brushes designed to gently clean produce and lettuce leaves. Smaller bristle brushes are perfect to keep in hand-washing stations and used to scrub under the nails and around the hands.

Butcher Paper Cutters - Butcher paper is a thick brown quality paper that is designed to be used on raw and cooked meats to protect appearances, preserve juiciness, and maintain freshness. Butcher paper can be used in certain cooking situations to smoke meats and enhance flavor profiles, but can also be utilized to line serving trays/baskets. Butcher paper cutters are designed to hold rolls of butcher paper in place and make it easy to grab a piece whenever you need it. They have built-in serrated edges so you can rip off pieces in neat lines.

Butcher Twine - Something to use in combination with butcher paper is butcher twine. Butcher twine, also referred to as cooking twine, is an oven-safe cotton string that has several culinary uses. The most common use of butcher's twine is to tie up a roast to prevent burning and ensure even cooking within the entire piece of meat. It's very useful for cuts of meat like beef tenderloins that may have thicker middles and thinner ends. The string can be used to tie up poultry that may have stuffing inside of it to keep anything from spilling out. If you're more on the eco-friendly side we also sell a plastic version of butcher twine that can be washed and used over and over again!

Scrap Rings and Blocks - Most commercial kitchens in restaurants feature a dishwashing station/equipment that is set up so dishwashers can efficiently wash dishes even in the busiest of rush hours. A dishwashing table is very common in these areas and essentially is a steel flat table with a scrap hole cut into it for your convenience. When you place a trash can under this opening in the table, you can throw scraps or trash away quickly. To avoid unwanted food, utensils, or water from falling through this hole in your dish table when washing dishes, try adding a scrap ring or scrap block into the opening to effectively stop the hole and prevent leakage. The rubber construction of these holders will fit perfectly in most dish tables that are found in commercial kitchens.

Timers - Stand alone timers can be a lifesaver in restaurant kitchens because chefs can pick it up and bring them anywhere in the kitchen they may need to be, helping avoid burning or overcooking sensitive foods.  Instead of using timers that are built into ovens or fryers, cooks can punch in the time needed and carry the timer with them as they float around different stations in the kitchen. They no longer need to babysit an area and wait for a timer to buzz. Many of these kitchen timers are small enough to fit into the pocket of a chef's apron, so it is a perfect tool to keep on hand. Choose between a variety of electronic and manual dial timers to find the best fit for your kitchen.

Gloves - Gloves of different styles and materials can be used in the kitchen in many different ways. Heat resistant gloves are made from a combination of silicon, carbon fiber, and cotton. They are ideal for activities such as working on the barbecue, grabbing items straight from the oven, or plating hot foods with your hands. Freezer gloves are perfect to wear when unloading large shipments of frozen foods, to avoid numb hands and fingers. Cut-resistant gloves are made from a durable woven fabric blend of Spectra, Kevlar, and stainless steel. These innovative gloves are a great tool for any sous chef who spends a lot of their time cutting and prepping ingredients. Avoid harming yourself and eliminate the risk of contaminating food with an open cut by protecting yourself with cut resistant gloves. Dishwashing gloves are a standard rubber glove that has a longer wrist section and are ideal for dishwashers who spend a majority of their shift with their hands submerged in water. Dishwashing gloves can help prevent skin from pruning and leftover food from touching your hands. Sugar gloves are designed to be worn while handling pulled sugar products and taffy. They are made of thin cotton material and are perfect when working with delicate chocolates and sugars.

Disposable Glove Dispensers - For easy access to disposable gloves in your kitchen, REW sells dispensers you can install in your kitchen to hold boxes of disposable gloves. Built to the same dimensions as a standard box of gloves, these dispensers are a great way to avoid misplacing gloves and to keep them in a central location so employees do not forget to use them. Choose from a variety of plastics, metals, different sizes, and colors to fit the aesthetic of your kitchen.

Bucket/Pail Openers - Pail openers are used for opening and resealing food storage pails and 5-gallon buckets. The lids on these containers are a pain to open, so this device is perfect to use if your kitchen is buying items in large quantities. You can avoid frustration, save time and energy, and protect your fingers and nails with just this simple tool. As you pry off the lid with a pail opener, it cuts and lifts the lid with the help of its two grips. When you need to reseal the lid back on top, the built-in hammer head will help ensure the container is completely closed.

Film & Foil Dispensers - Just like the disposable glove dispenser, we carry dispensers made just for boxes of plastic film and aluminum foil. These sturdy stainless steel dispensers are designed to either stand on countertops, be mounted on walls, or hung on wire shelves and replace flimsy cardboard cartons that plastic wrap and aluminum foil are sold in. Some designs also have additional metal cutters built into the dispenser. These dispensers allow you to quickly and easily rip off large pieces of material to wrap your food in.

Food Safety Supplies- REW carries an assortment of food safety supplies that contribute to maintaining and prioritizing the safety of the food being prepared in their facilities. Hairnets are a crucial part of the uniform for any chefs, servers, or restaurant expos that have direct contact with food. Hairnets are to be worn covering the top of your head and are used to keep hair from contacting exposed food, clean and sanitized equipment, linens and utensils, and to prevent workers from touching their hair. Maintaining the water being used within the kitchen is a commonly overlooked job that could end in detrimental results. Water test strips are used to test the pH, ammonia, and chlorine levels of the water in your kitchen. Properly maintained water will not only result in a better quality of food but also keeps guests safe. Dishwasher temperature test strips are used to check the internal temperature of your dishwashing equipment and make sure it is reaching the 160℉ minimum requirement for sanitized dishes by the FDA Food Code compliances. Food labels are an easy way to properly mark and date food products for food storage and preparation. FDA guidelines regarding food rotation require all prepared food/previously packaged ingredients in commercial kitchens to be labeled with expiration, opening, and use-by dates. By utilizing food rotation labels, your restaurant can help prevent foodborne illness and cross-contamination of food products. 
We are here to help. Restaurant Equipment World is family owned and operated for over 40 years. We have experienced representatives available to help you choose the best kitchen supplies for your need and budget. 
See this Category in our Website
Categories:
Kitchen
Restaurants
REW Academy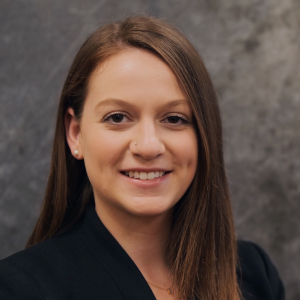 Published by:
Mia Kurecki
mia.kurecki@rewonline.com
REWrite Blog