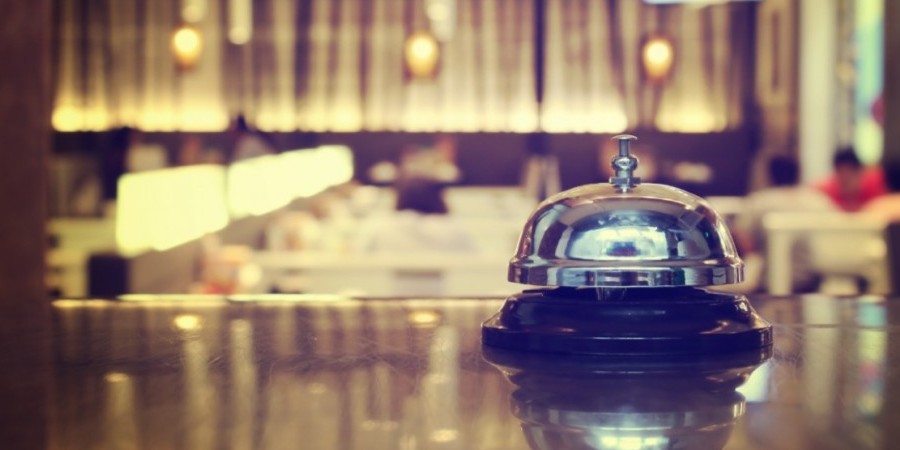 04/20/2021
Read 757 times
-
2.91
/ 5 Based on

66

Votes
-
6 min
Server Supplies and Accessories
We sell commercial accessories to spruce up your restaurant's look, and even increase productivity. Our warehouse carries call bells, tray stands, table crumbers, tip trays, and coat check tags to accomplish those goals. Below is a glimpse at our selection:

Call Bells:
These tried-and-true staples of the service industry bring a sense of flair to the front of the house, adding to the professional atmosphere of any establishment. Our selection of call bells features three different finishes: chrome, nickel, and stainless steel.

Our call bells and their use are great ways to reinforce the staff's commitment to serving guests. They are also a means to remind guests that as long as they are in the restaurant, they are like family—and family comes first.

Tray Stands:
It's the dinner rush, and plates are practically flying out of the kitchen. There's just one problem: there are so many trays full of food, it's getting difficult for the waitstaff to carry them all in a timely and neat manner. That's where our tray stands come in.

From wood to steel, our tray stands vary in size and make but are 100% consistent in quality. They come in several different dimensions, perfect for any number of dishes that need to be served. Each one is collapsible and can be stored easily.

These trays will make serving food easier and safer, eliminating any risk of mess, damage, or harm in the serving process. Your servers will appreciate the convenience just as much as the guests will!

Table Crumbers:
Though not terribly common in restaurants, these helpful tools are no less valuable. Servers and staff can use these in between parties' arrival and departure to quickly sweep off unsightly crumbs from tables and surfaces. They are a fast and easy way to keep the premises clean and presentable to the guests.

Our table crumbers come in black, gold, and silver, with lengths of either 5 or 6 inches. They are made of such durable materials as stainless steel and aluminum. Best of all, each one of them is pocket-sized and can be easily carried around by wait staff or other restaurant employees.

Tip Trays:
It is customary to leave a tip for the server after a good lunch or dinner. However, rather than just leaving the tip in the bill holder, why not keep tips in their own special place?

REW carries tip trays of various shapes, colors, and sizes, all for the purpose of keeping tips in one individual, organized place. We also carry tip jars—perfect for old-fashioned restaurants or diners. Guests will appreciate putting tip money in a designated, reliable spot separate from their bill and safe from loss or theft.

Coat Check Tags:
When you're running a busy restaurant in the middle of winter, you may see a lot of coats and jackets in your establishment. Instead of letting your guests worry about carrying all of those heavy clothes to their table, consider taking them instead—and using our handy coat check tags to keep track of each party's belongings.

Our coat check tags are made of durable plastic and can be either circular or rectangular, depending on your preference. They each have a number for easy identification of both the tags and the clothes that they are assigned to. If you would prefer to add some color for easier organization or just to make things pop, there are several colors to choose from as well, such as teal, blue, and yellow.


Restaurant Equipment World can help you with any of your accessory-related needs. Our website and warehouse sell only the best accessories to spruce up, facilitate, and improve your business. Get in touch with our representatives today and get quality advice, recommendations according to budget, and more.


See this Category in our Website
Categories:
REW
REW Academy
Website Categories

Published by:
Christian Dantes
christian.dantes@rewonline.com
REWrite Blog