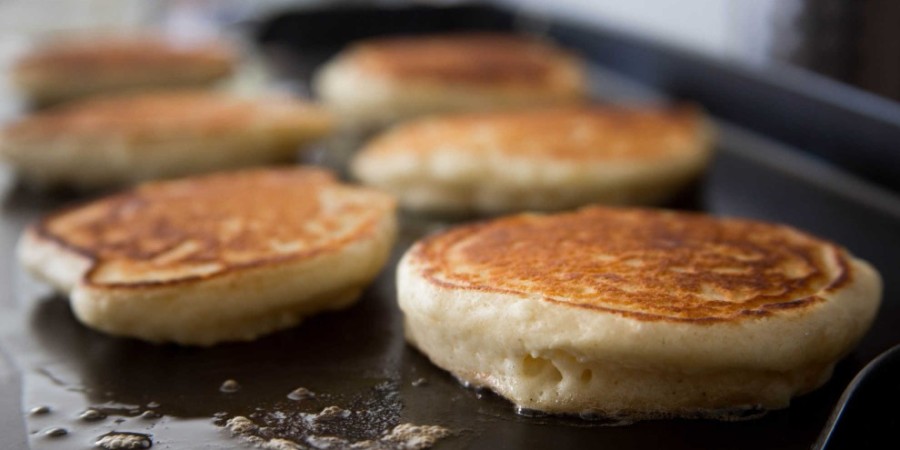 03/28/2023
Read 160 times
-
5.00
/ 5 Based on

1

Votes
-
4 min
Griddles
When it comes to making a great breakfast, few cookware items are as useful as a griddle. Griddles are rectangular, grill-like appliances with smooth, flat surfaces. Typically, griddles are used in the same ways as frying pans, but there are two key advantages. First, the surface of a griddle is wider than a typical frying pan. This enables the user to put more items onto a griddle and cook them all at the same time. Second, a griddle's surface is shallower than a pan, which makes it much easier to move food onto and off the cooking surface. The shallowness also makes it easier to flip foods like pancakes.

Another benefit of a griddle is the convenience. Most of them are countertop models that are easy to move around and store. If many orders need to be processed at once, it may be a good idea to have a griddle on hand for any frying, searing, or similar needs. Setting up and using a griddle saves time and effort, which can help expedite orders.

It was mentioned that grills and griddles are similar, even down to being available in countertop form. With that in mind, it is understandable to compare the two in terms of which one is worth owning. However, the choice may not be as binary as you may think. Grills subject food to much higher temperatures than griddles, able to blacken meats and fish with ease. They also have raised ridges or separated bars that would make it very difficult to make eggs, pancakes, and related breakfast items—and that's where griddles come in. Griddles can even be used to toast a burger bun and cook a burger patty at the same time. Ultimately, griddles should be considered as simply an alternative method of cooking and not as an outright replacement for a grill.

For your Tex-Mex needs, a tortilla griddle may be right up your alley. These are special griddles designed to warm flour tortillas without toasting them or making them too moist. Their surfaces are much larger than normal griddles, which can be great for fajita, taco, or similar orders that need multiple tortillas per order. In addition to tortillas, they can be useful for any other soft, fluffy items that need to be cooked.

……………………………………….

Griddles may be different from grills and stovetops, but they are no less useful. From breakfast to burgers and beyond, they can be invaluable and easy-to-maintain workhorses in any kitchen. 

See this Category in our Website
Categories:
REW
REW Academy
Website Categories

Published by:
Christian Dantes
christian.dantes@rewonline.com
REWrite Blog