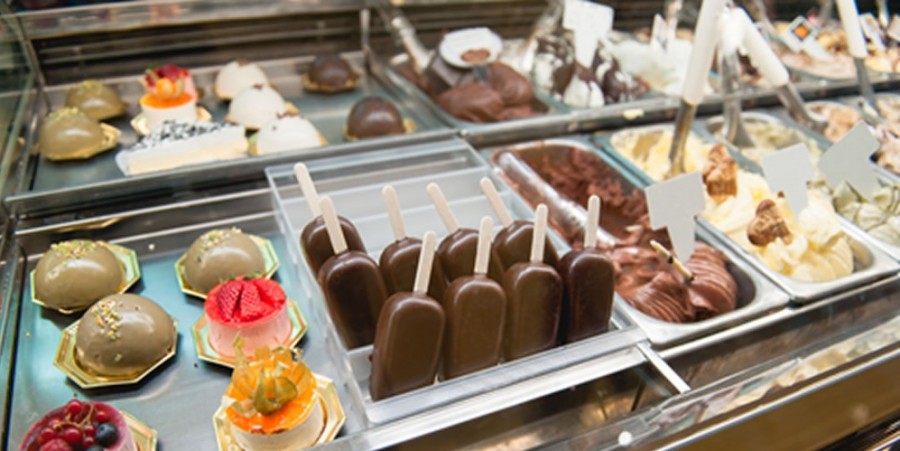 05/18/2021
Read 970 times
-
2.85
/ 5 Based on

68

Votes
-
4 min
Hot and Cold Holding Displayware
At REW, we want to bring out the best in any food service. We know that there are fewer opportunities to do so than to display your menu. In our physical and online inventories, you'll find a wide range of top-of-the-line serving equipment for your buffet display needs. Take a look below at our displayware offerings:


Cold Holding Displayware:
These items are fit for salads, desserts, and anything else you need to keep cool. You will find a diverse selection of options to display your cold food.

Our rectangular food bar basins from Carlisle provide plenty of space and are easy to carry. Each one is made of polyethylene and is insulated, retaining cold temperatures and sustaining them over the course of your food service. There is also a drain plug to facilitate cleaning and post-service maintenance.

Are you looking for something rustic? Check out our Madera Salad Station from Cal-Mil Plastics. This tabletop buffet displayware, made from reclaimed wood, features 5 pan inserts and 1 ice liner. The wood aesthetic perfectly complements your salads, cucumbers, tomatoes, and any other healthy greens.

When it's time to roll out the crepes, cannolis, macarons, and other sweet treats, look no further than our cold sampler displays from Cal-Mil. These displays can have either a square or circular base and feature an acrylic flip lid. The bases are made of stainless steel and, thanks to the included cold pack, easily maintain cold temperatures for the displayed food.

Hot Holding Displayware:
These wood-crafted displayware options can easily handle any of your hot food items. Each one only weighs about 1 to 6 pounds, so they're just as portable and easy to move around as our other displayware.

Our wooden buffetware from American Metalcraft are wooden crates that can be either rectangular or square-shaped. These crates hold 1 Vidacasa hot cell, which can be used to keep the buffetware's contents hot. The crates are at least 9 inches wide, so there's plenty of room for hot food.

We also carry raiser cooling sets from G.E.T Enterprises. These raiser sets feature an insulated inner part that holds both cooling and warming equipment. They are designed such that a plate can be fitted on top of the raiser to carry the food.

G.E.T Enterprises also makes rectangular wooden bases. These include a plastic insert tray capable of holding food. Each one of these bases is 21.7 inches wide, making them optimal choices for large servings.


Restaurant Equipment World is the best vendor for displayware and accessories. When you call today, you'll get in touch with a talented professional who can give you expert advice on your purchase. We can give you recommendations based on your budget and needs.

 


See this Category in our Website
Categories:
REW
REW Academy
Website Categories

Published by:
Christian Dantes
christian.dantes@rewonline.com
REWrite Blog