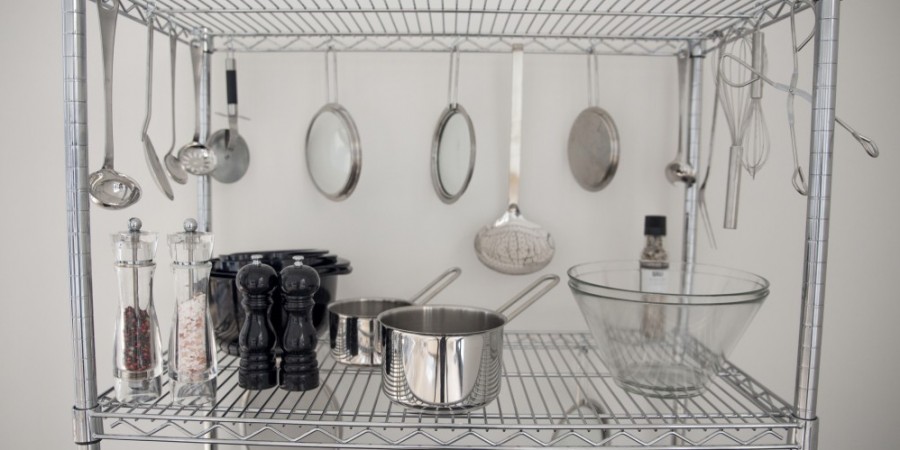 08/20/2021
Read 574 times
-
3.07
/ 5 Based on

62

Votes
-
2 min
Storage Racks
Storage is an important thing to consider for any self-respecting restaurant or hospitality business. It is absolutely vital to have a storage plan in order to keep the building clean, organized, and efficient.

One of the hallmarks of good storage is a reliable storage rack. You can use them for pans, cans, glasses, utensils, and most everything else. Many racks are cart-like, with four wheels at the bottom for easy mobility. Other racks, such as those for spices, are static or wall-mounted.

Good storage means no fear of losing track of inventory or misplacing items. Clutter is also reduced, giving your staff much-needed room to move and work. It is possible that you could find a way to lump everything together on one shelf or in one room, but consider the alternative.

Advance Tabco's CR10-162M-X Can Storage Rack can hold anywhere from 150 to 200 cans total. Especially for restaurants with small kitchens, it may prove difficult to safely and securely store that many cans and organize them well enough so that everyone can find them easily.

Another great reason to invest in storage racks is their durability. Whether aluminum or steel, many racks are able to handle very heavy loads. For racks equipped with wheels, this means that transporting materials and supplies will be easier than ever.

Racks are also useful for display purposes. They can present any merchandise that you sell in a neat, accessible, and appealing way. Cal-Mil Plastics' 3607-13 Merchandising Rack, for instance, features a two-tiered set of wooden trays as well as a chalkboard sign for customizable display and promotion options.

Stack, sort, and shelve your way to success with these efficient storage options!

See this Category in our Website
Categories:
REW
REW Academy
Website Categories

Published by:
Christian Dantes
christian.dantes@rewonline.com
REWrite Blog