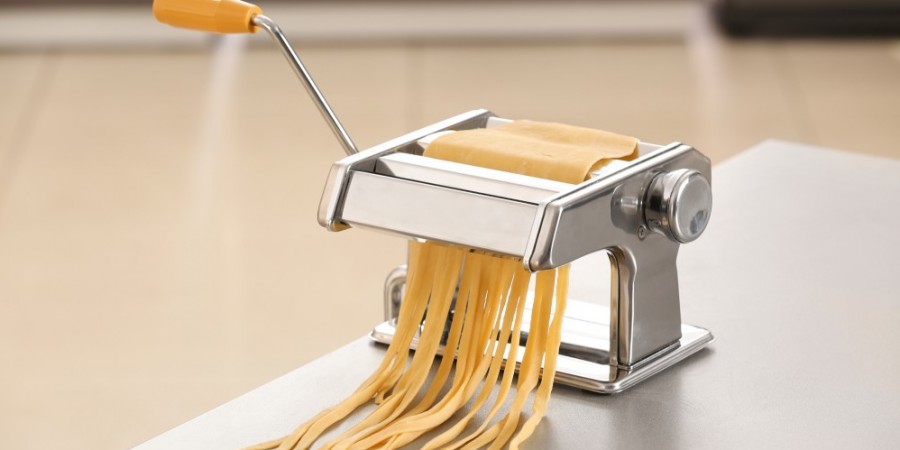 05/16/2022
Read 577 times
-
2.91
/ 5 Based on

66

Votes
-
4 min
Pasta Preparation
The art of pasta making is one that is essential to most kitchens, especially those of the Italian kind. It is possible to make pasta using your hands, but it is even easier and time efficient to use a pasta machine. These machines can make large batches of pasta at once—a boon for busy lunchtimes and dinner rushes.

Before you go about making the pasta, there's an extra recommended step that can help preserve the quality of your pasta dishes. Using a dry pasta rack, you can dry your pasta dough before you put it through the machine. The reason for this is that if the pasta is too moist while being boiled, it can stick together or dissolve. However, if the pasta is dried to the point where it is only slightly moist, it will stay solid enough to withstand being boiled and dry enough to avoid sticking.

While pasta machines look quite different depending on the manufacturer, the logic for operating each of them is largely the same. Typically, the user simply inserts fresh dough into the open slot in the machine, then uses a crank to feed the dough through the machine. The machine's internal blades then cut the dough into individual pieces or sheets.

One interesting type of pasta maker is the chitarra maker, which is made of wood, is rectangular in shape, and has steel wire strings used to manually cut sheets of dough. One might think of a guitar or other stringed instrument when looking at this pasta maker; it just so happens that "chitarra" is the Italian word for "guitar." The slanted board in the middle of the maker catches the freshly cut noodles and allows them to slide down to the bottom where they can be retrieved. Though perhaps not as modern-looking as your average pasta maker, it is nevertheless effective and has a uniquely rustic design. 

If you're looking to make ravioli, there is a tool for that too: ravioli stamps. These tools are used much like cookie cutters. After laying out sheets of pasta and creating pockets of ravioli filling, users can cut out ravioli pieces with the stamp. While using a stamp takes more time than using a ravioli mold, stamps are low maintenance when it comes to cleaning and are small enough to avoid storage space issues.

Pasta makers and other related tools are invaluable allies in the kitchen when it comes to crafting great pasta dishes. You'll not only save time using them, but your food will also achieve consistency and quality.



See this Category in our Website
Categories:
REW
REW Academy
Website Categories

Published by:
Christian Dantes
christian.dantes@rewonline.com
REWrite Blog