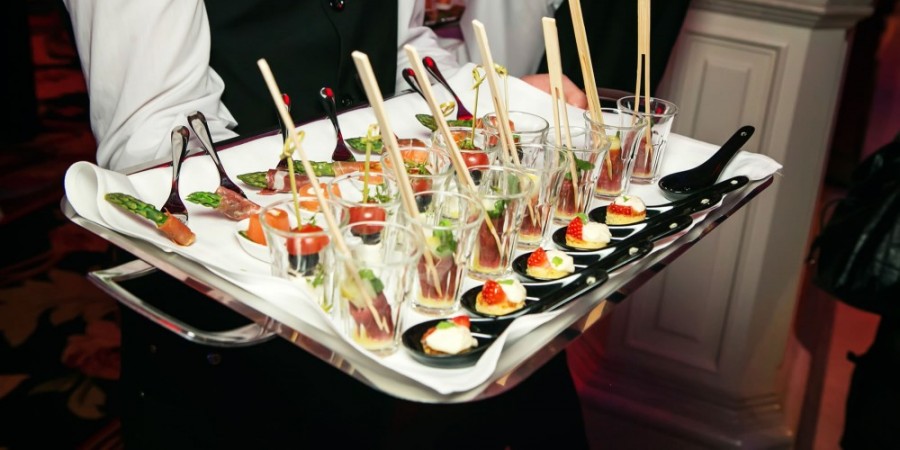 05/21/2021
Read 1302 times
-
2.85
/ 5 Based on

68

Votes
-
5 min
Trays
One of the most important elements of any food service is the concept of impressions. Restaurateurs set these impressions through many actions and behaviors, including when and how food is served at the table and the choice to display menu items in the restaurant. To leave that good impression on your guests, invest in our quality trays for serving and display.


Serving Trays:
You will find a diverse variety of shapes, colors, and materials to choose from when selecting trays for your establishment. Square, circular, black, brown, metal, or plastic—we offer plenty of freedom for you to choose exactly the kind of tray you want for your service.

We even have trays specially designed for particular business settings. Our room service trays from Cal-Mil Plastics, Dinex, and others offer portability and efficiency for servers and for hotel guests alike. Our multicolor fast food trays from Cambro are just the right size for quick-and-easy mealtimes at cafeterias, food courts, and other similar settings.

For fine dining service and displays, look no further than our metal trays from Admiral Craft. These items, some of which boast eye-catching embossed designs, are made of stainless steel and exude quality. Like all of our other trays, you can choose from several different sizes and shapes to best suit your desserts, appetizers, and entrees.

Compartment Trays:
Maybe you're looking for a tray that your customers can eat from. Our products from Admiral Craft, Alegacy Foodservice, and other manufacturers feature trays with compartments and spaces to fill with your meals and sides.

Our insulated trays from Dinex are stackable plastic trays with removable covers and can retain the temperature of the food stored inside the compartments. They are easy to clean thanks to their dishwasher-safe design. These trays can be purchased in packs of 10.

Specialty & Display Trays:
From seafood to bar drinks and beyond, there are special trays for most any occasion. From Crown Brands, Carlisle, and more, we have circular bar drink trays in either steel or plastic. Seafood trays from American Metalcraft, made of hammered aluminum, are tailor-made for your grilled fish, lobster, and other marine delights.

Our display options from Bon Chef are simple but effective trays that can be used to showcase your most gorgeous platters and menu items. However, if you need something with more flair, try one of our ice display trays from Bon Chef and Buffet Enhancements. These display trays have features like light-up effects and complex constructions to really make your food items pop.


Restaurant Equipment World is the best choice for restaurant trays and other useful equipment, tools, and items for your business. Call today and get expert help and advice from one of our many skilled professionals. We can give you recommendations based on your exact needs and budget.

See this Category in our Website
Categories:
REW
REW Academy
Website Categories

Published by:
Christian Dantes
christian.dantes@rewonline.com
REWrite Blog