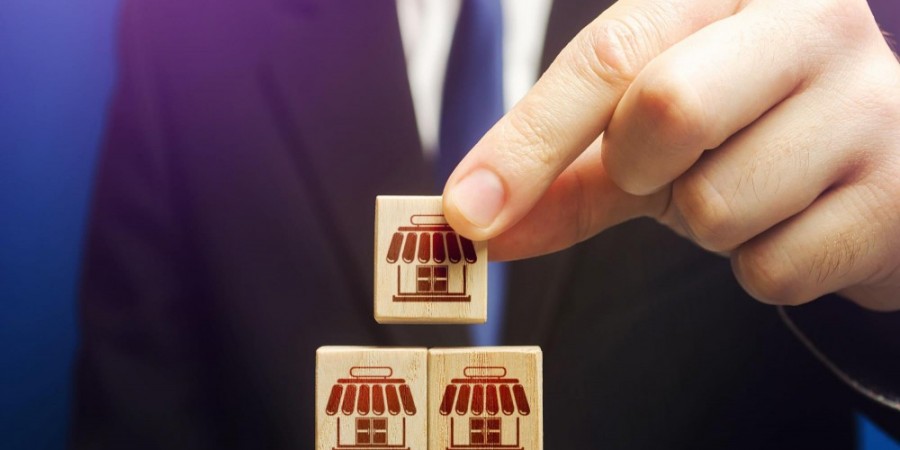 07/25/2022
Read 260 times
-
2.91
/ 5 Based on

66

Votes
-
6 min
Franchising Versus Original Restaurant Concepts: Pros And Cons
Our series on new restaurants continues with a look at franchises.

When opening a restaurant, you don't necessarily have to come up with your own ideas, financing, and so on. There is always the option to open a franchise instead.

From Chick Fil-A to McDonald's, the restaurant franchise is a potentially powerful alternative to making your own restaurant. It is also an experience with a lot of moving parts, pros, and cons to consider. In this article, we'll be going over those nuances to help you understand the extent of becoming a franchisee.

When you open a franchise, the brand your franchise is attached to does not need to be built, nor does a business plan need to be drawn up. Marketing and startup are made much easier as a result. Whereas "Iggy's Ice Cream" might face some branding challenges, particularly with getting noticed and building a customer base, opening a Dairy Queen franchise is a sure-fire way to get at least some heads turning on account of Dairy Queen's recognizability and popularity. The franchisor will also help you with your marketing campaigns and outreach.

Franchisors lend aid in other ways as well. They train their franchisees to understand the procedures and policies necessary to operate a successful franchise. They also supply franchisees with manuals to pass onto employees, establishing specific, concise instructions for every level of the business.
 
The existence of the brand can also help you on the financial front. Depending on your franchise's qualifications with the Small Business Administration, you may find it easier to secure the necessary loans for opening and operating your restaurant. In fact, the SBA sets aside funds specifically for franchisees. This is largely because franchise brands typically have a proven track record that can ease financiers' concerns about long-term success.
 
It is important to note that you shouldn't open a franchise just because of the promising benefits—it is most certainly not a get-rich-quick scheme. In fact, opening a franchise typically costs hundreds of thousands and includes unique fees such as royalties. It is easily more expensive than opening a restaurant with an original concept, even though securing financing may be easier for franchisees.

The franchisor is also a double-edged sword. While essential business elements like training, startup, and marketing are largely covered by the franchisor, this is also coupled with the expectation that the franchisee will abide by the franchisor's directives. What this means is that there is not much room for experimentation compared to original-concept restaurants.
 
Finally, the strength of a franchise is ultimately subject to the strength of the brand it is attached to. The franchisee upholds and follows the brand blueprint, but he or she does not have much say in dictating that blueprint; therefore, there is an element of uncertainty that is largely out of the franchisee's hands. An individual franchise can offer the utmost service and quality food, but if its brand is unpopular or outshined by more worthy competitors, then the franchise's success will be limited.
………………………………………………………………………………………………………
Is it better to open a franchise or start from scratch? The answer ultimately varies depending on the restaurant owner. For example, if being hands-on at all times is your calling, opening your own restaurant is likely the better option, even if startup and financial backing may prove difficult. Conversely, if you have the resources and the drive to engage with a rigorous but rewarding model, then you might be a good fit as a franchisee.

Whichever choice you make, it is always important to consider your strengths, weaknesses, and your professional style. Knowing all of these things intimately will help you excel at fulfilling either role.




Categories:
Restaurants
REW
Tutorials

Published by:
Christian Dantes
christian.dantes@rewonline.com
REWrite Blog