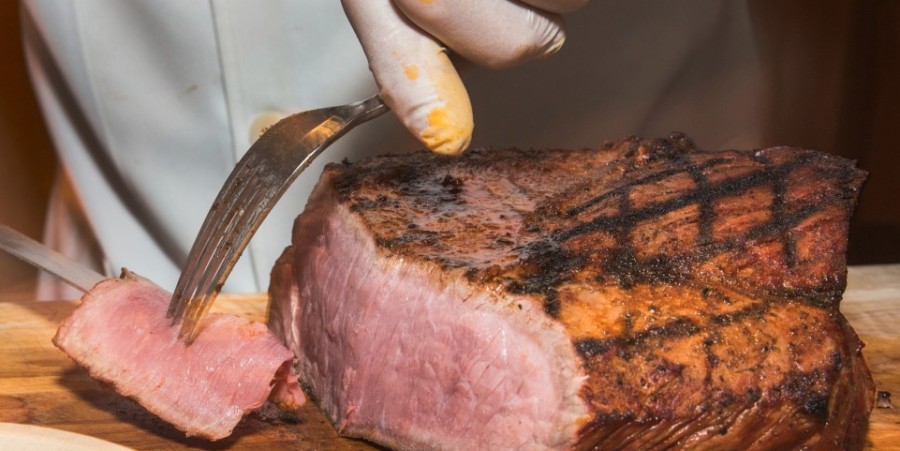 09/29/2023
Read 109 times
-
2.73
/ 5 Based on

72

Votes
-
1 min
Carving Stations
Carving stations may look like simple display options at first glance—aesthetic suggestions that don't necessarily add anything to the dining experience. But that sentiment couldn't be further from the truth. In fact, carving stations actually enrich guest interactions and the restaurant atmosphere.

Kyle McElroy, director of the Penland Crossroads dining hall, said this of carving stations: "You're seeing that your food is fresh…It's not in a hot well. It's right in front of you and you see the juice coming out…you're controlling the quality of the food."

And that right there is the primary benefit of a carving station: the authenticity and sincerity it brings to a restaurant. Implementing a carving station doesn't just add flair, it demonstrates to customers that the restaurant truly cares about quality. Additionally, it makes for great marketing. Onlookers will likely have their eyes drawn to the meat on display and may even be compelled to make an order.

For steakhouses, roadhouses, barbecue restaurants, and more, a carving station is simply too good to pass up.

See this Category in our Website
Categories:
REW
REW Academy
Website Categories
Source:
https://www.food-management.com/food-beverage/carving-stations-not-just-catering-anymore

Published by:
Christian Dantes
christian.dantes@rewonline.com
REWrite Blog