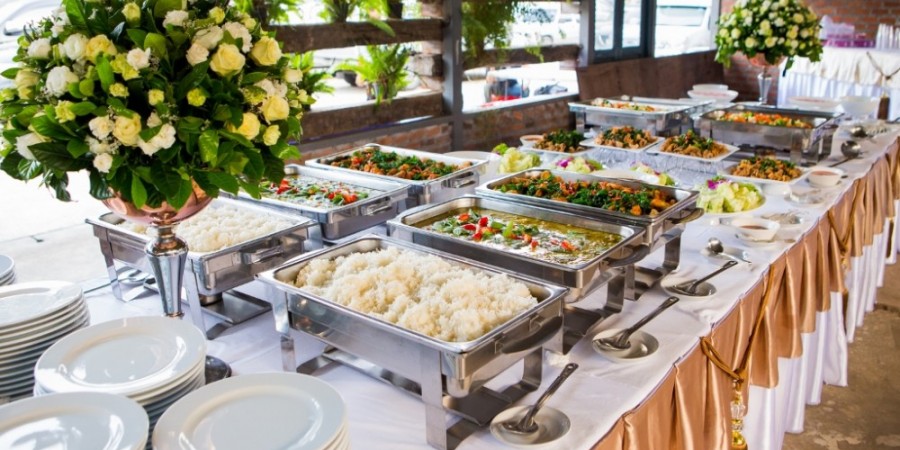 02/28/2020
Read 1298 times
-
2.85
/ 5 Based on

68

Votes
-
15 min
Chafers Overview
Chafers allow you to use indirect heat to keep food warm in a large shallow pan. They are available in a variety of sizes, shapes, and styles. Chafers have many different uses, from buffets, to catering, and more. They are used to keep food warm that has already been cooked. Restaurant Equipment World carries a selection of chafers, as well as parts and accessories, to help you find what you need. Read the list below for a further in-depth review.

1. Induction Chafer: Induction chafers are perfect for compact dining areas where there is not a lot of room. We carry induction chafers that work for both high and low volume needs. We offer round, rectangular, and square chafers, space-saving options on a serving tables and in storage. Our round chafers help prevent food from being stuck to corners. Many of our chafers feature utensil holders, allowing users to have quick, easy access.

2. Roll Top Chafer: Roll-top chafers will make food serving much more efficient in your establishment. We offer full size and half size serving options for both high and low volume serving needs. We also have round and rectangular options to choose from. Round roll-top chafers help prevent food from being stuck to the inside, since there are no edges.

Simply light some chafer fuel underneath, to keep food hot for hours at a time. The lid can easily be opened and closed, allowing customers to serve themselves. These are the perfect choice if you operate a buffet-style restaurant or catering service. The top stays attached to the base, so you won't have to worry about the lid taking up extra counter space.

3. Economy Chafer: These chafers are available at a great price and offer a beautiful finish that will dazzle your guests. Economy chafers are available in half and full-size options. They come in a variety of shapes, including oval, round, square, and other varieties. This allows you to find the perfect chafer at a great price. With capacity options from 4 to 9 qt, you can choose what best fits your serving needs, whether it's for appetizers, entrées, or desserts. Do not sacrifice your serving options when you can get quality chafers at amazing prices.

4. Beverage Urn: These urns are popular beverage serving options commonly used at hotels, buffets, and catering events. They are perfect for holding hot coffee or water for tea, while also keeping a pleasing appearance. They allow guests to easily fill their cups at their convenience. Many of these units also have an external heating source, which is great for keeping liquids hot.

Beverage urns help guests stay satisfied with every drop they pour. They have a removable lid, making it easy for employees to refill them. Choose between various capacities, to find the best size for your needs. Available in stainless steel, or with or without gold accent construction.

5. Universal Wire Lid Holder: Prop up your chafer with this decorative wire holder. Easily place fuel holders under your chafer to keep your food warm. There are a variety of dishpans to choose from, including ones with gold accents for formal establishments. Some of the items in this category are also NSF listed, which will help prevent harmful chemical contamination in your food. These items are also dishwasher safe and will not likely harbor bacteria.

6. Soup Chafer Marmite: Keep your stews, soups, and chili hot until they are ready to be served. Due to their tall and narrow design, they are great for ladling out portions. They also feature broad legs and wide bases to keep them stable on your buffet table or countertop. We offer soup chafers in a variety of capacities so you can find the right one for your small or large events. These products are perfect in a buffet line, wedding, catering event, holiday party, and a variety of other events. We offer chafers with or without gold or brass accents for use in upscale settings.

7. Chafer Fuel: Chafer fuel is a necessity at your buffet, serving line, or catering event. They are a great way to provide hours worth of heat, to help you keep entrees warm and at an ideal temperature for your guests to enjoy. We offer a variety of cartridge burn times, from 2hrs to 6hrs. You can even blow out the flame and cap the fuel container for later. We also have adjustable heating options, to make sure you get the right temperature. Many of these containers feature a screw-top, allowing you to keep the contents of the canister safe and secure when not in use.

8. Chafer Covers and Lids: If you operate a buffet or catering company, you will most likely use a chafer. By adding a cover or lid, this will help ensure your food is kept warm, sanitary, and ready to serve. We offer a variety of shapes, styles, and sizes. These are a great option for replacing old, missing, or worn-out covers. Our lids are made out of durable stainless steel, or aesthetically pleasing glass.

9. Chafer Box: If you operate a buffet or catering company, having a chafer storage box is extremely convenient. Chafer boxes allow you to safely store and transport your chafer equipment, as well as other catering items. They help safeguard your buffet ware, table accessories, and chafers from damage. This saves time and money on repairs and new equipment. Our chafer boxes that boast a professional, attractive look is great for upscale events and banquet halls.

10. Chafer Display: Chafer displays are an eye-catching way to add a decorative design to your restaurant. They also keep your food warm and presentable. They elevate your food and make your guests mouths water. They are an excellent way to stand out among traditional chafers. Many offer a wind guard to help protect the flame, making them a perfect option for outdoor venues. Finally, you will not have to worry about spilled or blown out fuel. Chafer displays are another great way to enhance your guest dining experience.

11. Chafer Parts and Accessories: Whether you own a buffet or catering company, we have a variety of chafer parts and accessories to help you present your food professionally. We offer many items in this category, such as frames, stands, handles, and lids. It is important to have all the essential chafing dish accessories that you need. Having the right part or tool for the job can save you time while getting the job done right. Use this category for replacement parts or to upgrade parts for your existing equipment. Do not wait for something to fail to find out how important it is.

12. Chafer Dish Pan: We offer multiple food pans to fit your chafer. You can choose from a collection of capacities, shapes, and materials. We even offer divided chafers pans that allow you to have separate compartments, so you can serve two types of food in one pan. These chafing dishpans are a great serving solution for your next catering event or buffet. Chafer dishpans are designed to hold food inside a chafer or frame. This allows your guests with access to the food. Chafer dish pans are ideal for outdoor parties, buffets, weddings, sporting events, and other self-serve events.

13. Chafer Dish Frame: Chafer dish frames are an excellent way to display your food. They are an eye-catching way to add a decorative design to your restaurant. They also keep your food warm and presentable. They elevate your food and make your guests mouth water. They are an excellent way to stand out among traditional chafers. Some offer a wind guard to help protect the flame from being blown out. Some feature fuel slots for fuel holders. Chafer dish frames are perfect for everything from low to high volume, to formal and casual events.

We are here to help. Restaurant Equipment World is family owned and operated. We have experienced representatives available to help you choose the best chafers for your needs and budget.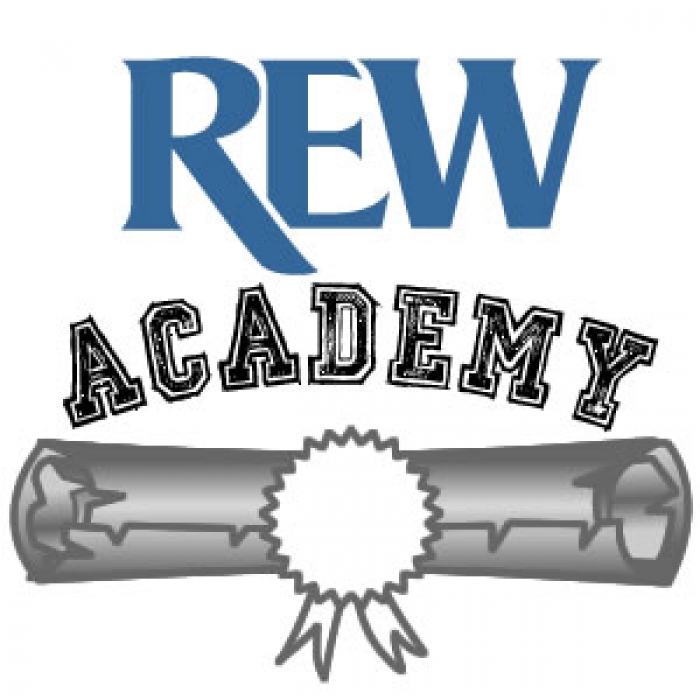 See this Category in our Website
Categories:
Articles
REW Academy
Website Categories

Published by:
Sean Karpowicz
sean.karpowicz@rewonline.com
REWrite Blog