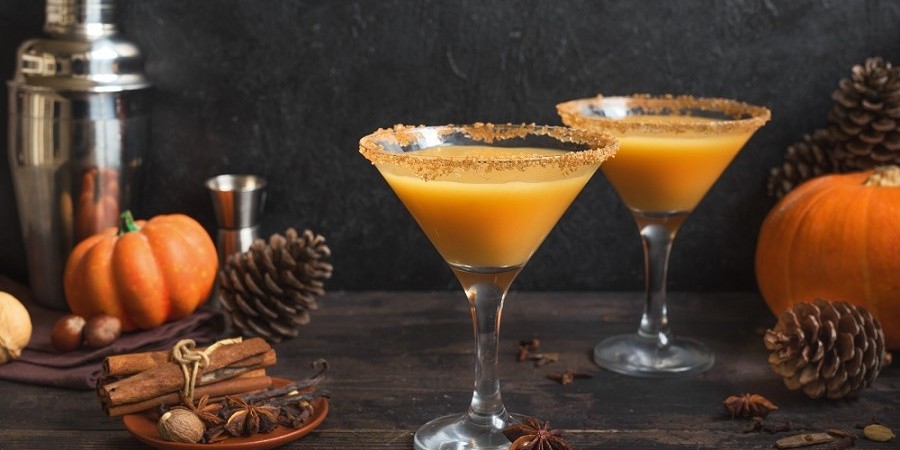 10/26/2020
Read 182 times
-
2.91
/ 5 Based on

66

Votes
-
7 min
REW's Pumpkin Pie Martini
As the spookiest week of the year approaches, REW wanted to share our favorite Halloween treat for adults to celebrate with! Pumpkin. Pie. Martini. Need I say more? Check out the recipe to make this specialty fall cocktail with the help of some of our favorite bar cart essentials. 

Keeping with the spirit of going all out for the holidays, we are gonna start off by lining the rim of our martini glass with graham crackers. Take 2 graham crackers and break them down in a food processor or by hand in a Ziploc bag. Once the graham crackers have been turned into a fine dust, stir in ½ teaspoon of cinnamon and a tablespoon of white sugar to the mixture. Then, using a plate or a glass rimmer, line the rim of a martini glass with maple syrup to act as the glue. The maple syrup will add an amazing rich fall flavor to this drink, and give it the perfect touch of sweetness. Once the rim of your glass is sticky to the touch, dip/roll it in our graham cracker mixture.

Combine 2 ounces of pumpkin spice vodka, an ounce of dark rum, 1/2 an ounce of half and half, 2 tablespoons of canned pumpkin puree, an ounce of maple syrup, and a handful of ice cubes to a cocktail shaker. An awesome tool to keep on hand in your bar cart to measure out these liquids is a jigger. Once all the ingredients have been added to the cocktail shaker, add a top and shake vigorously until the shaker is cold to the touch.

Using a bar strainer, pour the mixture into our prepared martini glass. Garnish the top with a cinnamon stick and dash of nutmeg. This drink combines all the flavors and ingredients of the classic pumpkin pie, and turns it into a boozy, smooth, rich cocktail that can be enjoyed all season long! 

Check out the newest video on REW's YouTube showcasing some of the awesome bar products we have for sale, and even get a look into another one of our favorite drinks here: https://youtu.be/Uj_HCu3_ulA

Wishing a safe and fun Halloween to all!
Categories:
Tutorials
Food
REW Academy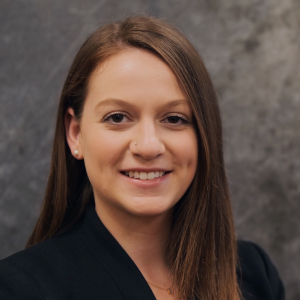 Published by:
Mia Kurecki
mia.kurecki@rewonline.com
REWrite Blog