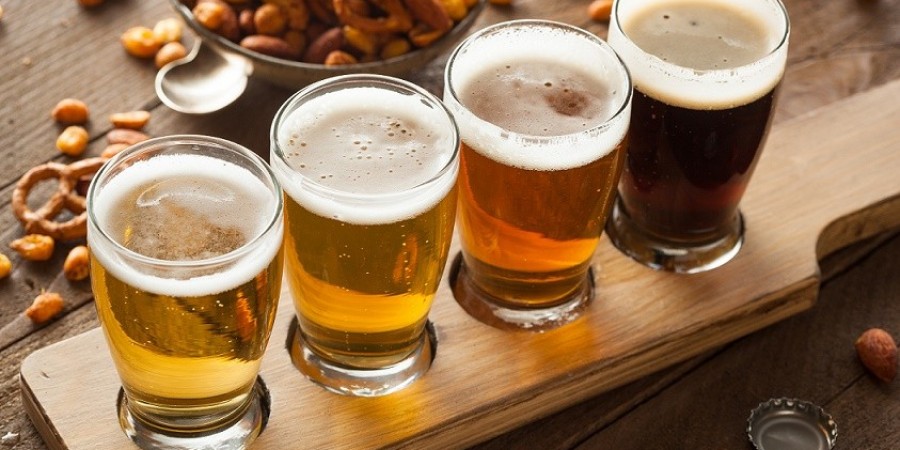 12/11/2020
Read 1152 times
-
2.91
/ 5 Based on

66

Votes
-
27 min
Beverage Service
One of the most integral parts of the dining industry is being able to maintain a customer's drink during their time inside your establishment. It is imperative that a guest's drink is never empty and that they are satisfied with the beverage in front of them. A server should take a guest's drink order as soon as they are seated, and maintain their hydration needs during their entire dining service. The items in this category will help elevate the beverage service in your location, whether it be a coffee brunch or specialty cocktails, by giving you the tools you need for convenience when serving and a unique design for tabletop presentation.   

Pitchers - Pitchers are generally used to refill common drinks on a table such as water, iced teas, or sodas. It is a good way to help servers save time so they don't have to juggle multiple cups back to a service station, refill them all, and still try to ensure they are giving the right drink back to the correct customers. Instead, they can bring a pitcher of the desired drink and refill/top off any of the consumers in one lap around the table. Choose between a variety of plastic stainless steel, and glass pitchers, with the option of removable lids to prevent spills but also allow for easy refilling. Hinged lids are also a good option to help prevent servers from overfilling on a customer's drink. There are even options for pitchers that have a designated ice chamber, so you can keep the liquid at a perfect temperature without having to worry that the drink will get diluted because of melting ice. 

Sugar Caddies - Sugar caddies are a perfect addition to add to your tabletop presentation to hold sugar and sweetener packets. If your establishment serves coffee or teas, odds are that many customers will want to use something to sweeten their beverage. If you leave sugar caddies on the tabletop, you will eliminate the need for the server to fetch them during a dinner rush. Choose between different shaped sugar caddies such as ovals, rectangular caddies, square, and rounded containers. There are also caddies with a tiered look, which is perfect for sweeteners of different heights to be able to be combined in the same caddie. 
Sugar Bowls - Sugar bowls are an integral part of any tea or coffee service. They are a small bowl meant to be filled with loose sugar or sugar cubes and is accompanied by a fitted lid to be placed on top. We carry a variety of colored vessels if you decide that you want to add a pop of color to your tabletop, and to stand out compared to the white sugar. There are also dozens of stainless steel designs whose mirror finish makes a great impression and adds shine to any table display. 
Tea Strainers - Specialty blend teas have recently seen a rise in popularity in fine dining establishments. If a customer is going to order a tea at the end of the meal, they are expecting more than just a generic brand tea bag they could buy at the grocery store for 15 cents. To offset this, restaurants should look into specialty blend loose leaf teas for their tea service. To serve this tea to customers, they will need to use a tea strainer or infuser. Tea balls are mesh balls connected with a chain that is meant to be filled with the leaves and then placed in hot water. Other tea strainers will hold the leaves at the top of the water and rest on the edge of the cup and can be removed when it has been finished brewing. 
Straws -  Along with ample amounts of cutlery, your establishment should always be sure to have plenty of straws on hand. REW sells a variety of plastic, paper, and reusable metal straws. Pick from unique designs and colors to bring an extra element of design to your tabletop's appearance. The red striped paper straws are a perfect addition to a holiday meal and would look great in a signature milkshake or glass bottle of soda. 
Coffee / Tea Pots - If you run a teahouse, coffee shop, restaurant, or cafe, you need teapots to serve helpings of hot beverages. These containers are best for serving small amounts of tea or for high-volume businesses that need to constantly brew fresh pots. We offer coffee servers and tea servers in many materials, including china, ceramic, glass, porcelain, and stainless steel. You can also choose from different styles, like tea servers, carafes, and hotties. You can even offer beverages in one of our colorful ceramic tea servers for an interesting spin on morning coffee! Customers will like the personalization of receiving a coffee pot just for themselves. 
Sake Cups and Bottles - Sake is a traditional alcoholic beverage from Japan that is made from fermented rice. It is a refined beverage with a rich history, so it is essential that it is prepared and served in its traditional manner. The white porcelain sake bottle matches perfectly with the small handheld cups. This set is perfect for any sushi, steakhouse, or Asian cuisine restaurant that offers sake on its beverage list. 
Sugar and Creamer Sets - Another element that needs to be served alongside sugar during coffee and tea service is milk/creamer. These sugar and creamer sets are matching containers meant to be brought out when customers are served their beverages. The creamer holder features a lip on the edge to allow guests to pour the wanted amount and the sugar holder can be filled with raw sugar, sweetener packets, or sugar cubes.

Glass Bottles - Another unique way to serve water in your establishment is to provide tables with a previously filled glass bottle of water. This cuts down on the amount of times servers would need to check on a table just to replenish their water. Instead, guests will be allowed to serve themselves from the bottle. Once low on water, servers can simply bring over another bottle to replace it. 
Carafes and Decanters - Carafes and Decanters can be used to serve a multitude of different things. A restaurant carafe can be used to present water, wines, juices, or pints of milk in a classy way for your customers. Carafes of beverages can be left on the table for customers to top off their drinks without asking a server. Most commonly carafes are filled with juices and served alongside champagne during a bottomless mimosa brunch. They are not made to be filled with hot beverages so typically you can find room temperature or cold liquids in them. Decanters are a great way to serve wine in your establishment as they aerate your wine and also are a beautiful presentation of the drink. 
Tasting Flights - Tasting flight sets are designed for serving your customer's small quantities of signature IPA's, craft beers, wines, or even kombucha. Flight carriers are typically wooden planks with built in notches to hold sampler glasses in place. This makes it easier for servers to transport the drink to the customer's table. Having tasting flights on a menu is a great way to encourage guests to try a variety of drink versions before finding one they like. 
Beverage Servers - Beverage servers and dispensers are the perfect tools to allow customers at buffets, catered events, cafes, or hotel lobbies to self-serve their choice of beverage. Choose between different capacity sizes, shapes, and materials to find a dispenser that best fits your establishment. 
Chocolate Fountains - Chocolate fountains are the perfect addition to a dessert table or buffet at your next party or big event! A chocolate fountain is a mechanical fountain that rotates melted chocolate over metal tiers to create a waterfall effect. Guests can dip items into the stream of the chocolate and enjoy a unique treat. Who doesn't love covering different fruits, sweets, and cakes in chocolate?
Creamers - REW carries an assortment of restaurant creamer containers to be served during a coffee or tea service. Choose between vessels that hold a single helping of milk or larger containers that can be used by all guests at the table. Designs of creamer containers are made of modern ceramic and china, metal styles, or even glass options.
Ice displays and Housings - Keep bottled drinks, yogurts, sandwiches, or anything else you would like to leave out for easy access to customers while keeping them cold, by implementing an ice display. Ice displays and housings are open-topped containers that are meant to be filled with ice, and then the items up for grabs are placed on top of the ice and kept at an appropriate temperature. 
Drip Trays - Drip trays reduce the mess made and protect your countertops, tablecloths, and work surfaces from the inevitable dripping of beverages. These are perfect to be placed under soda fountains, coffee decanters, or even water dispensers. They allow for a quick clean up as all you have to do is dump out the liquid and place the drip tray in the dishwasher. 

Restaurant Equipment World has been family owned and operated for over 40 years. Our knowledgeable representatives can help you pick out the perfect beverage service items for your establishment. Contact us today!
See this Category in our Website
Categories:
Infographic
REW Academy
Website Categories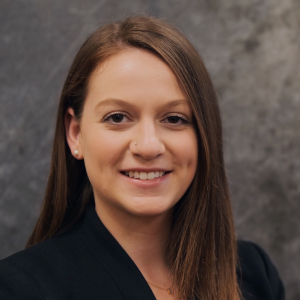 Published by:
Mia Kurecki
mia.kurecki@rewonline.com
REWrite Blog