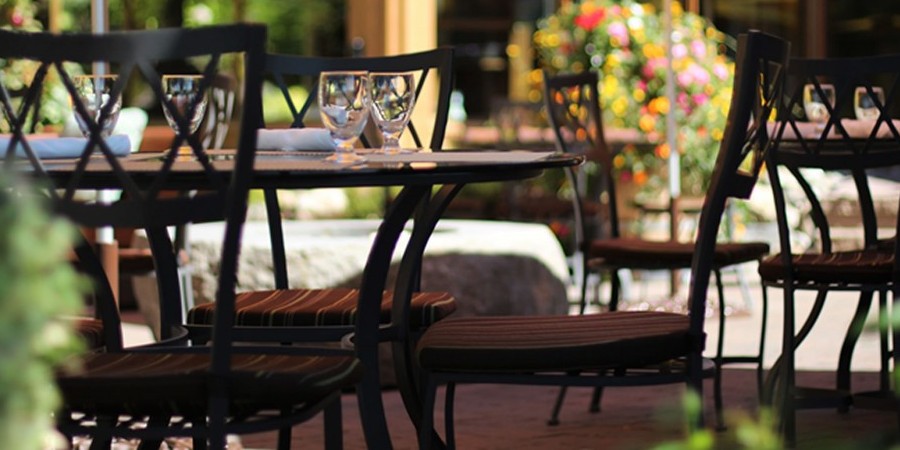 07/26/2021
Read 1162 times
-
2.73
/ 5 Based on

72

Votes
-
3 min
Outdoor Furniture
Whether you're enjoying a bright, sunny day, or a cool, starlit night, there's no place like the great outdoors. Outdoor dining is a wonderful way to enjoy a meal—and to do it right, you need the right supplies and furnishings.

The type and look of the seating is one of the key elements of outdoor dining and dining in general. Conventional settings would likely benefit from stools, armchairs, and other typical seating types. Grosfillex's Victoria armchair is a great example of the kind of furniture that would fit in such a setting, with its simple yet elegant design that evokes the openness of the outdoors.

There are also more dynamic seating options to suit a different kind of outdoor atmosphere. Lounge, sofa, and chaise chairs encourage guests to lay back and stay a while. Investing in this type of seating can help your establishment double as a place of community and good times. For guests, the seating will be a great way to slow down and enjoy the outdoors.

You will also want to consider the design of the tabletops used in your outdoor area. Mesh tables, such as those from ATS Furniture, are commonly found in outside settings. Thanks to their wire mesh-like design, they are much easier to clean than solid tabletops, which is a boon considering how easy it is for things to get dirty outside. Their bases are also open enough to allow for plenty of leg room. No matter how you look at it, mesh tables are a win-win for guests and staff alike.

That's not to say that there's no value in a solid tabletop, however—especially those that are specifically designed for outdoor use. Take Grosfillex's Outdoor Low Table, for example. This sandstone resin table is UV-resistant, meaning its color and texture won't be affected even in the hottest and sunniest weather. There are even solid tables meant for the opposite end of the climate spectrum! Food Machinery's Outdoor Table comes equipped with an ethanol-powered temperature range installed in its base that can heat the moldplate table surface above it.

From umbrellas to lounge chairs and beyond, there are so many ways to make the outdoor experience more memorable and more engaging. Comfort, aesthetic, and other important elements make being outdoors feel a little more like home.

See this Category in our Website
Categories:
REW
REW Academy
Website Categories

Published by:
Christian Dantes
christian.dantes@rewonline.com
REWrite Blog