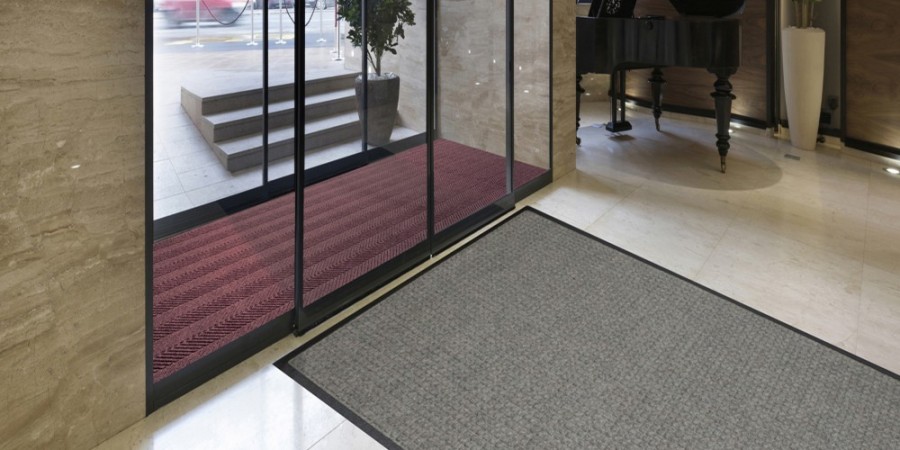 09/30/2021
Read 956 times
-
2.73
/ 5 Based on

72

Votes
-
2 min
Commercial Floor Mats
When it comes to running a reliable, trustworthy business, cleanliness is of the utmost importance. As any good health inspector will tell you, even the slightest stain, mess, or smear is a not-so-slight problem. One of the best ways to keep your kitchen stations and other areas clean is by laying down quality floor mats.

Scraper floor mats are made of a tough vinyl material. They are excellent choices for indoor and outdoor use. They are best placed around entrances into the building, the restrooms, or other areas with doors. This is because the tough material makes it perfect for scraping off one's shoes, minimizing the amount of dirt, debris, and germs on your floors.

Other mats are good at trapping unwanted materials as well. Vinyl coil mats have openings for drainage and are resistant to mildew, body oil, and fungus. These qualities make them effective for locker rooms, showers, or barefoot areas like swimming pools. Runner mats, though seemingly smoother than other commercial use floor mats, still are designed to trap dirt with their corrugated design. They also are helpful for safe, non-slip footing.

Speaking of footing, many commercial floor mats have an anti-fatigue specification. Anti-fatigue describes a material and design combination that promotes stable, comfortable footing for individuals standing on the mats. This specification is useful for employees who move or stand around frequently, alleviating foot pains or aches.

Durable, reliable, and presentable, commercial floor mats are a must have for any business. With so many different styles and textures to choose from, you can find a mat for anywhere and any occasion within your establishment.

See this Category in our Website
Categories:
REW
REW Academy
Website Categories

Published by:
Christian Dantes
christian.dantes@rewonline.com
REWrite Blog